2023 Annual Meeting of Shareholders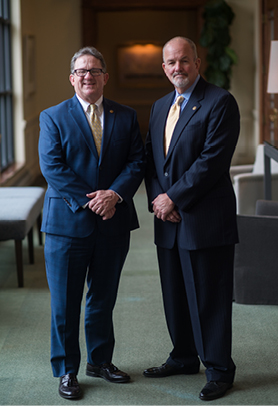 1211 South Prospect Avenue Champaign, Illinois
April 27, 2023
1:00pm (local)
Teleconference*: (888) 272-8703
| Date Posted | Document Description | File |
| --- | --- | --- |
| April 27, 2023 | Management Presentation Slides | |
| March 23, 2023 | Proxy Statement | |
| March 23, 2023 | Annual Consolidated Financial Statement (2022) | |
| March 23. 2023 | Annual Report (2022) | |
2023 Annual Shareholder Meeting
The meeting will begin promptly at 1:00 p.m. The order of the meeting is: (1) an introduction by Mr. Mark A. Elste, Chairman; (2) the election of directors; and (3) the ratification of Crowe LLP as CIB Marine's independent registered public accounting firm for fiscal year 2023. Following the meeting there will be remarks by Mr. Mark A. Elste, Chairman, and Mr. J. Brian Chaffin, President & CEO.
Registration Instructions
Shareholders who wish to attend the meeting in person must register with the Company's Investor Relations Department by Thursday, April 20, 2023, by contacting Ms. Elizabeth Neighbors at (262) 695-6010 or Elizabeth.Neighbors@cibmarine.com. Please include your name, phone number, and email address in your response. Shareholders of record who have not registered their attendance in advance of the meeting will not be admitted.
Teleconference Instructions
In order to access the teleconference of the meeting, please dial (888) 272-8703 (domestic).
* Please note that listening to the teleconference of the meeting will not constitute attendance at the meeting for purposes of determining a quorum. In addition, you will not be able to vote via teleconference. Accordingly, even if you intend to participate in the teleconference, it is important for you to return your completed proxy card to us in advance of the meeting in order for your attendance and vote to be counted.
Submit Questions in Advance
We plan to address questions from shareholders during the presentation by management. Please submit your questions in advance by sending them to ShareholderRelations@cibmarine.com or by mail to CIB Marine Bancshares, Inc.; Attn: Shareholder Relations; 19601 W. Bluemound Road; Brookfield, Wisconsin 53045. All questions must be received no later than the close of business April 24, 2023.